First Day in Boao | Jiang Xipei Attended the Round-table Conference of Private Entrepreneurs for Joint Discussion on Global Integration and Synergy of Private Enterprises
Author:系统管理员
Published: 2023-04-02
Hits:
  On March 28-31, the Boao Forum for Asia Annual Conference 2023 is held in Boao, Hainan. With the theme of "An Uncertain World: Solidarity and Cooperation for Development Amid Challenges", this year's Forum brings together thousands of political, business and academic elites from more than 50 countries and regions around the world to discuss the plan for the global development and promote international solidarity and cooperation.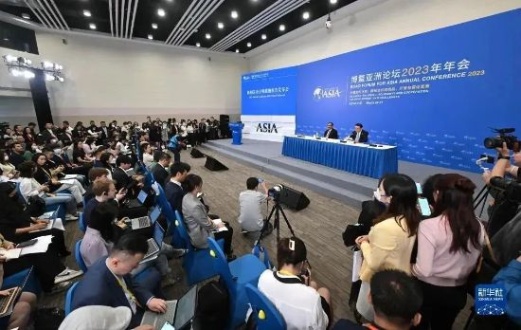 Jiang Xipei, founder and Chairman of Board of Directors of Far East Holding Group Co., Ltd., was invited to attend the Forum and participated in a closed-door session of the "Private Entrepreneurs' Round Table" on the first day to discuss the global integration and synergy for "going global" of private enterprises as well as how the private economy can integrate itself into the era and the world and bolster the confidence and build the trust under such situation.
  Jiang Xipei said:
  First, the geopolitical instability and trade protectionism still exist, which has brought multiple challenges to the "going global" of the private enterprises.
  But it is certain that opportunities and risks coexist, and according to the statistics for the past few years, we can see that the private enterprises have great potential for achieving further development in overseas countries.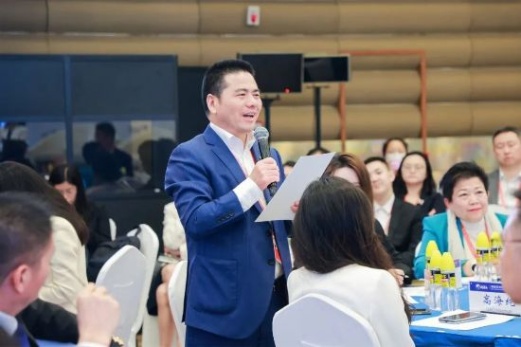 Second, for the private enterprises seeking development in overseas countries, the benevolent see benevolence and the wise see wisdom. Each enterprise has its own strengths and shortcomings, and thus, the private enterprises need to take advantage of their strengths and avoid their shortcomings to direct the expansion of the domestic and overseas market, and they can either deepen the development in one market or seek progress in both domestic and overseas markets.
  Third, to go global, the private enterprises need to forge ahead and strive hard. They need to not only adapt to the local policy environment but also establish good image and gain the recognition. Finally, I believe that in the face of the challenges ahead, more proper policies and regulations can be introduced and implemented to make the future better and better.