FESC: Developing Integrated Strategy of Cable and Energy Storage Driven by Energy Storage, Mapping a Bright Future
Author:系统管理员
Published: 2023-06-12
Hits:
  In March this year, at a press conference held by the State Council Information Office, Jin Zhuanglong, Minister of the Ministry of Industry and Information Technology of China, stated, "In 2022, China's total industrial value added surpassed RMB 40 trillion, accounting for 33.2% of GDP. The value added of the manufacturing industry accounts for 27.7% of GDP, with the scale of the manufacturing industry ranking first in the world for 13 consecutive years. Among them, the proportion of high-tech manufacturing industry in the value added of industries above designated size was 15.5%, and the proportion of equipment manufacturing industry was 31.8%."
  Not only does China's manufacturing industry continue to grow stronger but also continuously achieves breakthroughs in the manufacturing of high-end products. This year, BYD unveiled its first domestically-produced million-yuan high-end model "Yangwang", which became an eye-catcher at the Shanghai Auto Show, leading to a large number of visitors gravitating towards the China Auto Show area. ?Meanwhile, the Joint Venture Auto Show attracted far fewer visitors, spurring foreign automobile manufacturers to learn from the advanced new energy vehicles developed in China. Enterprises such as CATL, EVE Energy, and Sunwoda have also led the Chinese new energy battery industry into the world's top tier.
  Far East Smarter Energy Co., Ltd. (Stock Name: Far East Smarter Energy, Stock Code: 600869), as a private entity with 38 years of development history, is also continuously exploring ways to achieve technological breakthroughs and boldly pioneering in the field of new energy. Leveraging its cable industry advantages, it is committed to transforming itself into the world's leading energy service provider.
  Far East's Energy Storage Business Is Experiencing a Surge in Demand
  Currently, as the world has entered a period of explosive demand for energy storage, Far East Battery will seize the opportunity and ride on the momentum to achieve industrial breakthroughs by developing energy storage.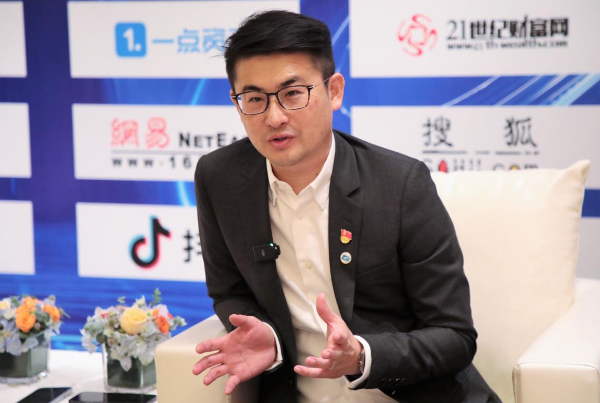 At the "2023 China Yixing · Global Strategic Partners Annual Meeting of Far East" held in Yixing, Jiangsu in early May, Jiang Chengzhi, Secretary of the Party Committee, Executive Chairman of the Board of Directors, CEO, and Industry Chairman of Far East Holding Group Co., Ltd., was asked about his views on the future development of Far East's energy storage. He stated that 2023 would be the first year for the scale growth of Far East Battery's energy storage sector.

  Deeply involved in the lithium battery industry for over a decade, Far East Battery has coordinated the priority of its products and services and put customers first all along. Through continuous exploration and innovation, Far Eastern Battery has developed a vertically integrated R&D and production capacity from battery cells to modules and systems, hence the diversified product matrix including portable power banks, household energy storage, industrial and commercial energy storage, and large-scale energy storage systems. It has realized the application of Multi-energy Complement and Power Source-Grid-Load-Storage Integration, and other scenarios on different sides such as the user side, grid side, and new energy generation side, continuing to provide customers with the most valuable products and solutions and therefore having seen rapid development in domestic and overseas application markets. In 2022, Far East Battery received overseas household energy storage orders worth over RMB 1 billion.
  To further improve the intelligent autonomous management of energy storage products, Far East Battery has extended its cloud BMS based on cloud platforms using technologies like the Internet of Things (IoT), cloud computing, and big data to achieve remote monitoring and diagnosis, safety and fault warning, SOH optimization, and battery life cycle management via intelligent battery management systems, enabling the system to run at its best performance, thereby ensuring its longest running time.
  At the recently held 16th International Photovoltaic Power Generation and Smart Energy Exhibition (SNEC 2023) and the 15th China International Battery Fair, Far East Battery showcased its high-performance battery cells and full-scenario energy storage system solutions. Its exhibition area was bustling with people, and the products received unanimous praise from industry professionals.
  Far East Copper Foil Becomes Core Supplier for CATL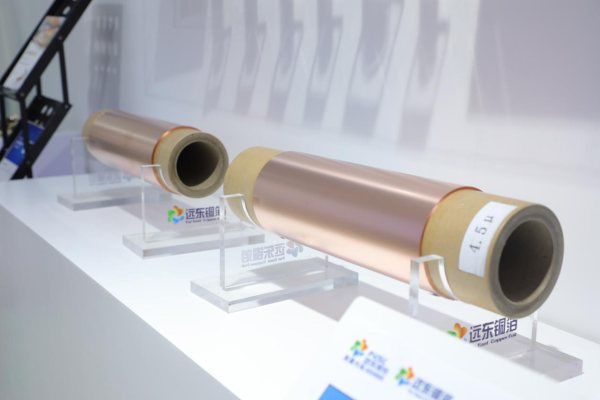 As the demand for lithium batteries for electric vehicles and energy storage continues to rapidly grow, the demand for high resilience/high ductility, ultra-thin, and composite copper foils has increased significantly. Copper foils account for approximately 13% of the total weight of lithium batteries and have a direct impact on battery quality and energy density. In fact, the energy density of power batteries has a significant effect on the driving range of electric vehicles. As a result, leading battery manufacturers are increasingly focusing on copper foils.
  The demand for lithium battery copper foils in the market is exceeding the supply. Far East Copper Foil, as the core supplier of CATL, boasts two large production bases in Taixing, Jiangsu, and Yibin, Sichuan. They have been able to mass-produce their high-margin products with a thickness of 4.5μm, which has passed the customer verification system, and successfully developed 4.0μm copper foil, with a leading research level and huge development potential in the industry. The Taixing Base in Jiangsu was awarded the Provincial Strategic Emerging Industry in 2019 and has been recognized as a Provincial Engineering Technology Research Center. With over 20 patented technologies and several provincial awards for scientific and technological progress, the base has an annual production capacity of 15,000 tons. Once the Yibin Base in Sichuan is completed, it will be a copper foil industrial park with the largest single workshop and the largest single production base.
  Copper Foil would actively integrate into the global industry chain in order by penetrating the international market and see comprehensive development in its lithium battery copper foil business in 2023.
  Far East Develops Integrated Strategy of Cable and Energy Storage, Mapping a Bright Future
  With the arrival of the new infrastructure investment cycle, there is a significant overlap between customers demanding energy storage solutions for power generation and customers looking for intelligent cable network systems. While capitalizing on the domestic cable industry's advantage, Far East has proposed a new strategy integrating cable and energy storage.
  Far East's vast network of more than 300 specialty stores, over 1,000 customer managers, and more than 1,500 distributors has attracted over 20,000 to 30,000 high-quality clients in the commercial sector, providing a substantial basis for Far East's energy storage business to achieve its quadratic growth.
  On June 1, Far East Smarter Energy (600869. SH) announced that in May 2023, the total value of contract orders worth over RMB 10 million won/signed by its subsidiaries reached RMB 2.234 billion, with a ring growth of 31.34%. In the first five months of 2023, the total value of contract orders worth over RMB 10 million won/signed by its subsidiaries reached RMB 11.196 billion, reflecting a year-on-year increase of 15.88%.
  In the first five months of the year, the total value of contract orders worth over RMB 10 million won/signed for Far East's intelligent cable network business reached RMB 10.356 billion, reflecting a year-on-year increase of 15.80%. Successfully winning the bid for the Sichuan-Chongqing UHV AC project, Ganzi-Southern Tianfu 1,000kV line project, and Southern Tianfu-Eastern Chengdu 1,000kV line project, Far East continues to leverage its technological capabilities to contribute to the development of China's UHV power grid. Meanwhile, Far East's intelligent battery sector has also shown impressive results, with contract orders worth over RMB 10 million won/signed totaling RMB 178 million in the same period.
  As long as the future is bright, there is no need to be concerned with unknown dangers. Moving forward, Far East will continue to push the envelope in industry upgrades, striving to be a bold pioneer in fine segments. In the entrepreneurial spirit emphasizing forging ahead with fortitude and breaking new ground, Far East will take a cautious approach to promote Chinese high-quality economic growth and the construction of a new development paradigm as it embarks on the second phase of development.