In an interview by China National Radio's "Economic Sound", Jiang Xipei stated his belief that private enterprises will continue to grow stronger in both scale and competitive advantage in the future.
Author:系统管理员
Published: 2023-03-17
Hits:
On March 6th, General Secretary Xi Jinping emphasized during the Meeting of China Democratic National Construction Association and All-China Federation of Industry and Commerce of the First Session of the 14th CPPCC that the CPC Central Committee always adheres to "two no irresolutions" and "three unchanged beliefs", treating private enterprises and entrepreneurs as the masters of the country. The important message has brought great confidence and encouragement to private enterprise owners, injecting powerful vitality into their future development.
On the occasion of China's two sessions, Jiang Xipei, founder and Chairman of Far East Holding Group, was invited to participate in a special program called "Ask CEOs of Private Enterprises" launched by the "Economic Sound" of China National Radio. He provided wonderful insights on topics such as "the trend of domestic economic situation in 2023 and challenges faced by enterprises and industries", conveying the voices and confidence of private entrepreneurs.
The following is the interview:
Q: What confidence has upholding the "two no irresolutions" brought to you and your company's development?
A: The "two no irresolutions" was first proposed in the report of the 16th National Congress of the Communist Party of China. The 18th National Congress further proposed "to resolutely encourage, support and guide the development of non-public sector of the economy, to ensure that economic entities under all forms of ownership enjoy equal access to production factors, equal participation in market competition, and equal access to legal protection." The 19th and 20th National Congresses also emphasized the "two no irresolutions" as a consistent policy of the Communist Party of China. Currently, the CPC Central Committee, especially General Secretary Xi Jinping, attaches great importance to the "two no irresolutions" and the fair and just development of private economy. They have set down requirements of equal treatment of state-owned and private enterprises at the institutional and legal levels, and encouraged and supported the development of private economy and private enterprises in terms of policies and public opinion. They have also protected the property rights and interests of private enterprises and entrepreneurs according to law, and required leaders at all levels to solve difficulties for private enterprises, handle concrete affairs, and build a new type of relationship between government and business with both amity and clarity. This has really boosted our confidence. To translate this confidence into action and to turn the slogans of "two no irresolutions" and great dreams into reality quickly depends on the joint efforts of leaders at all levels and entrepreneurs.
Q: What challenges do you think companies and industries will face in 2023?
A: We are now facing a major change unseen in a century and a situation that is complex and intricate. However, industrial transformation is unstoppable, and many industries, if not all, cannot stay immune to the international community, market, resource and other factors. However, over the 38 years since Far East Holding Group was established, we have transformed from diversified development to maintaining physical and core businesses, and we have indeed encountered good development opportunities. Whether it is intelligent cable network, battery, new materials, or the construction of the smart airport, we have encountered good development opportunities. We want to better promote and implement the projects constructed last year, making us more competitive in the future.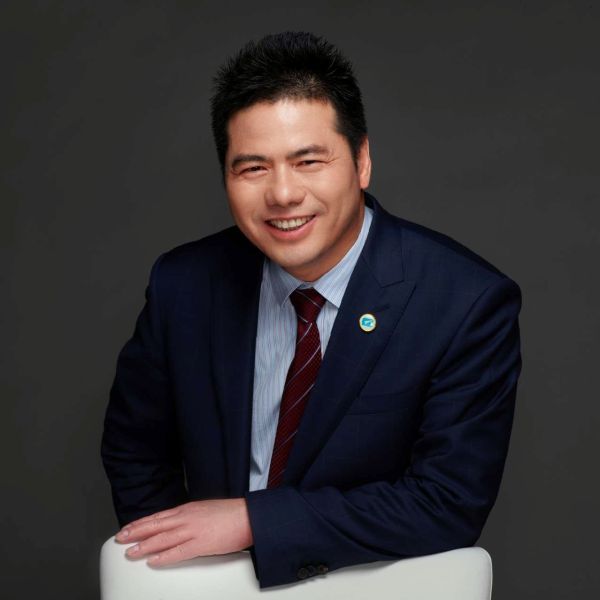 Q: What are the major tasks that companies should focus on in 2023?
A: The main focus is that our Jiangsu Rudong Maritime Work and Submarine cable Industrial Base will be completed and put into operation this year; the Intelligent Industrial Park in Yibin, Sichuan will begin operation at the end of March; and the Far East Communication Light Pipe and Optical Fiber Project in Yixing, Jiangsu has now been completed, and will start operating in March and April. This is the year of our history with the most projects put into operation and the largest scale. Despite encountering many external environmental impacts and difficulties, we do not choose to give up. Instead, we increase our investment and roll up our sleeves to work harder.
Q: How do you judge the trend of the domestic economic situation this year?
A: I believe it will gradually be recovered and stabilized. The most important thing is confidence, and confidence comes from top-level design, system optimization, and truly being able to do two jobs at once and attaching equal importance to each. On the one hand, we must ensure the construction of the rule of law in China, and on the other hand, we must promote economic development. Our national rejuvenation, national strength, and common prosperity all rely on economic development, especially the development of the private economy, because the private economy is actually the market economy and the livelihood economy. The average contribution of the private economy to society is "fifty, sixty, seventy, eighty and ninety percent", but in Jiangsu, Zhejiang, Guangdong and other provinces it accounts for "sixty, seventy, eighty, ninety and one hundred percent". Therefore, no matter how much support private enterprises receive, it's not excessive. I believe that private enterprises will become stronger and stronger in the future, no matter in terms of scale or competitive advantage.
Q: In recent years, the state has strongly supported tax policies. Can you talk about your feelings in your industry, as well as your suggestions and ideas for tax policies for this year?
A: Now the relevant policies of the country are intensively introduced, and the key is to be more internationally engaged and meet the global standards, while allowing the market to better allocate resources and take the lead. I hope that many of the difficulties and problems caused by resource misallocation in the past can gradually be resolved.
Conclusion
In the future, Far East Holding Group will join hands with more private enterprises to conscientiously implement the new development concept and integrate into the new development pattern. We will continuously promote the sound modern enterprise system, advance the rule of law in the private economy, so as to shoulder the corporate social responsibility and be a qualified constructor of socialism with Chinese characteristics. With enhanced confidence and commitment, we will take practical actions to focus on primary business operations and push them to excel while driving healthy and high-quality development of private economy.