Founded in 1985, Far East Holding Group Co., Ltd. was formerly known as Yixing Fandao Instruments and Meters Factory. Now it has become a global investment management specialist, and is listed among the "Top 500 Asian Brands", the "Top 500 Chinese Enterprises", the "Top 500 Chinese Private Enterprises", and the "Best Employers in China". Its current annual revenue is nearly RMB 50 billion, its brand value reached RMB 655.88 billion , and it has employed 11,000 employees.
  Far East is always committed to shouldering the mission of "Creating Value, Serving the Society", following the good vision of "Being a Company Loved by Staff and Respected by the Society", upholding the core value of "Ambitious and Passionate, Honest and Pragmatic, Dedicated and Professional, Seeking Improvement and Perfection, Pursuing Innovation and Excellence, Achieving Harmony and Win-Win", implementing the operation philosophy of "Focusing on Customers, Centering on Staff Excellent in Both Quality and Performance", and achieving the responsibilities of "Customer Satisfaction, Staff Satisfaction, Stakeholder Satisfaction, Government Satisfaction, Society Satisfaction".
  Far East adheres to the strategy of "Main Business + Investment". Far East Smarter Energy Co., Ltd. (hereinafter referred to as FESE) (stock code: 600869), a subsidiary corporation owned by Far East Holding Group, specializes in smart energy and smart city technology, product and service, R&D, manufacturing and sales of the application of its Internet and Internet of Things; planning and design of smart energy and smart city projects, investment & construction, and energy efficiency management and service; smart energy and smart city EPC, etc. It is committed to becoming a globally-leading provider of smart energy and smart city system service. Far East Holding Group has achieved good results in foreign investment repeatedly, with great overall investment results. By November 30, 2018, it had invested in 349 enterprises, 99 of them had been listed (28 of them had been listed on NEEQ), and 13 of them had pre-announced their IPO.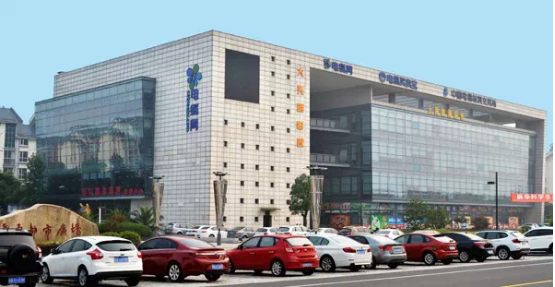 Far East Holding Group is planning to achieve the following goals in 2023: The revenue of the Group will be RMB 100 billion, with the net profit of RMB 6 billion; the revenue of Smarter Energy will be RMB 80 billion, with the net profit of RMB 5 billion and the annual brand value will reach RMB 105.6 billion.
  Add: No.6 Far East Avenue, Yixing, China
  Post Code: 214257
  Tel.: 0510-87242400
  Fax: 0510-87241200
  Website: http://www.fegroup.com.cn